Click to enlarge the photos
Spa Club Casa Marino
Spa Club for Members Only
Recover in Luxury at our 4-star private Casa Marino
Spa Club Casa Marino is private for our patients only – our experienced staff will monitor your progress daily. Depending on surgery performed, they will assist with bathing, compression garments, changing bandages, etc. They are in direct contact with our surgeon.
Cost for 10 day Hospital/ Recovery Package in U.S. Dollars
Single occupany (one patient): $2,500
Double occupancy: $3,000
2 patients sharing a room $1,500
Required 10-Day Recovery Package includes:
All surgeries are performed in the operating room at the Guadalupano Hospital by Dr. Koelliker, with an M.D. Anesthesiologists attending. Consult occurs and photos are taken in your private room with Dr Koelliker as soon after your arrival as possible. He willl spend several hours with you. He returns in the evening to go over details again after all pre op tests have been returned and to clear you for surgery usually the following

Pre-op work up with our Internal Medicine specialist, when you arrive at the hospital. All Pre-op is included unless there are extraordinary circumstances.

3 nights in your private hospital room (pre-op, consult & check-in 1st night, surgery is usually performed the next morning, 2 nights post -op), with three meals daily.

A companion is welcome to stay for free with you in your hospital room. The private hospital room is equipped with a couch, hospital bed for one patient.

There is a charge for companion's meals at the hospital.

Our Private bi-lingual driver/escort meets your flight at Leon Airport (BJX) for the 1 hour drive to the Guadalupano Hospital in Celaya City. He will assist with registration and escort you to your room. He will be holding a sign with your last name at airport for identification. They have been in our service for 15 years.

Private driver/escort brings you to Club Casa Marino from the hospital & back to Leon Airport (3 transfers total).

Experienced staff to monitor your recovery, help with bathing, aid with compression garment depending on surgery performed.

Daily maid service for your ensuite deluxe room.

Our guest refrigerator contains numerous light snacks and drinks for a small charge. Delivery for dinner can be arranged for a charge, simply ask Fabiola your patient liaison to order for you by 4pm for delivery at specified time.

Complimentary coffee/tea and cookies buffet – open all day.

Club Casa Marino has free wireless Internet (works in your room) No wi-fi in hospital room. We have a free, for your use lap top in the great room.

Free phone calls to U.S. and Canada at the CLub, you will have a local phone and long distance phones (2) in your room.
"Princess and the Pea" beds, sanitzed after each check-out. All beds have deluxe duvet comforters & pillows, silk pillowcases, fine italian linens, electric warming blankets (for post-op luxury and comfort).

Professional hairdryers in your bathroom at the Club (hospital does not provide hairdryers.)

Safe for valuables in hospital /lock closet at the Club.

Luxurious, white spa robe and slippers. (Please do not use the slippers provided at the hospital here are the Club.)

Ipad docking stations.

Flat screen Cable TV and DVD player with a vast library of movies.

Dr. Koelliker comes to the Club for post-op follow-up. Imagine that "a house call." (a pre-qualification EKG and CBC blood panel may be required ;to be obtained by your local doctor in order to confirm your surgery date.) These test will be repeated when you arrive at the hospital.

6 complimentary nights at CASA MARINO – for a total package of 10 days and 9 nights.

Baggage Handling.

Airfare is not included.

Dr Koelliker's surgeons fees are additional.
* Airfare and Surgeons fees are not included. $10 daily service charge per person in lieu of tipping is collected at check-in at the CLUB. Example: Six nights = $60 for single occupancy.
Spa Club Casa Marino is an intimate Spanish colonial villa, surrounded by 20 foot walls. The domed 'boveda' ceilings are awesome! The golden painted walls by an artist are amazing. A marvelous cloistered environment. Enjoy our beautiful garden, watching the hummingbirds sipping nectar from our orchid tree and butterflies flying by in twos. It's so romantic! We are located in the most prestigious residential section of San Miguel. Just a 10 minute flat walk to the center of town where the magnificent Cathedral (Parroquia) presides! Or we can call a taxi for you…$3.00 to go almost anywhere in town. Shopping is a must, bring an extra suitcase to carry home your treasures and gifts for your friends purchased at reasonable prices.
A

vailable
Spa Services
Massage

Aromatherapy

Facials

Manicure

Pedicure

Hair Styling

Botox, Juvederm, performed by
Dr. Koelliker
What Patients Say About Face Lift Mexico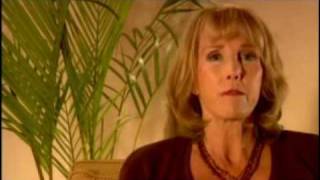 Daryl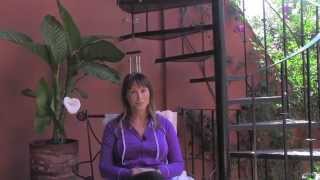 Jay